[Starry Story] Nicolas MARTINO (France)
source:Optolong
popularity:

1774
Release Time:2022-06-11
[Starry Story] Nicolas MARTINO (France)
Introduction
My name is Nicolas Martino, 31years old. I live in Avril, a little town in France, about 40km away from Metz.
I'm currently a quality engineer working in the automotive industry.
Astrophotography Beginnings
I remeber that looking at the stars has always been part of my life. My father didn't have any scope buy always had binoculars in which we looked to the moon.
Moreover, during the summer holidays of my childhood, we used to go to a camping and it's there that I learnt to find several constellations.
Later, I tend to believe that the astrophotography passion is born during my first trips in the northern countries. Indeed, my first travel in Finland was in 2017. This was followed by another in 2018, 2019 and recently in 2022, always during the northern lights period.
I always had the chance to have clear skies and observe this indescribable phenomenon. I learnt to photography them, and I couldn't imagine what the long exposures (more than 15s) could reveal: billions stars and colorful auroras. It was really the love at first sight.
It is from my first trip in Finland that I started to be interested in the photography, and occasionally started to catch some pictures of the sky.
My darling comes from a little village in the country with a beautiful sky Bortle 4. Lucky. When I starte to spend a lot oftime with here under the stars, I began (like a lot of people I assume) to tell me a lot of questions about our place in the universe.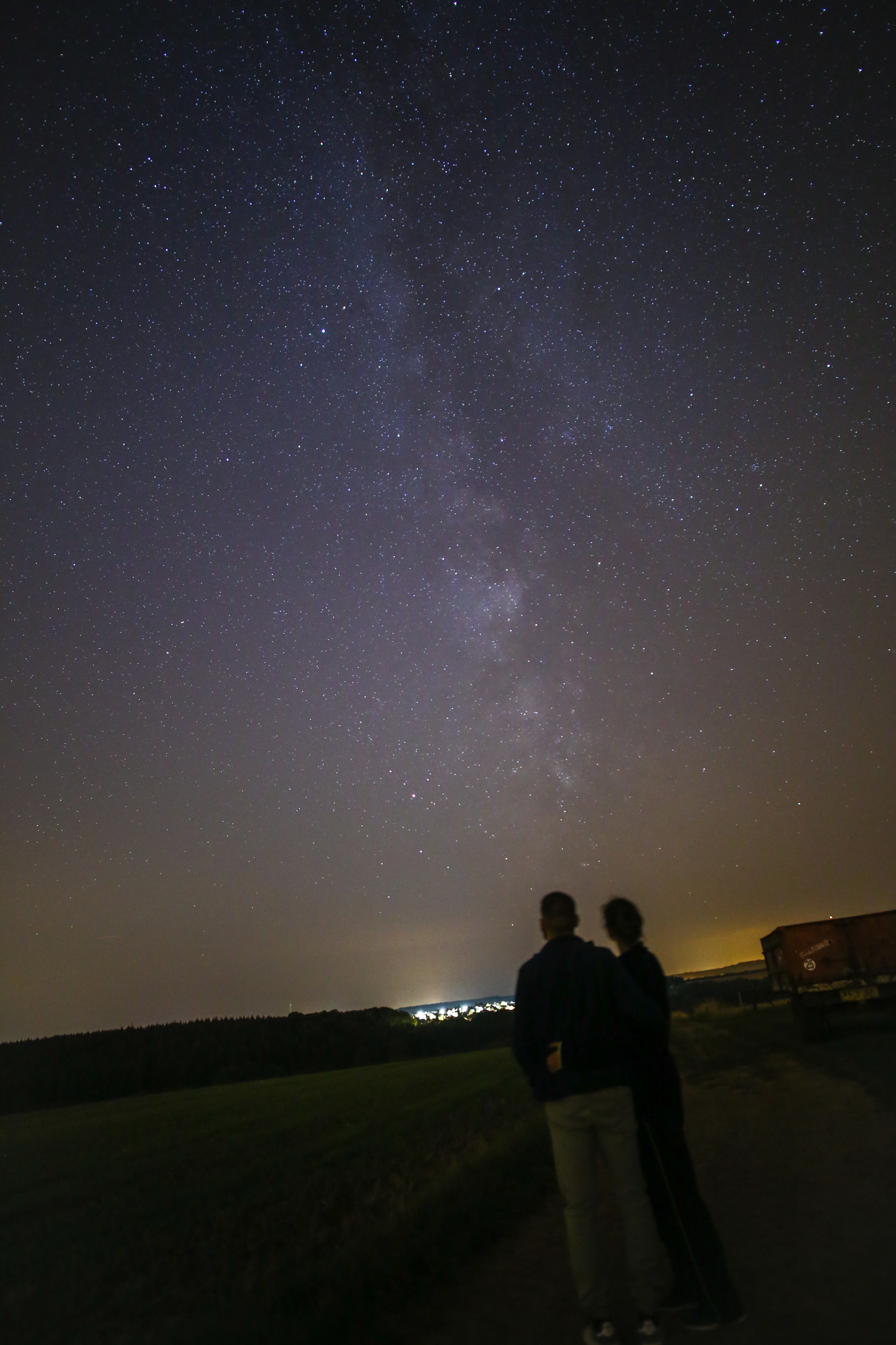 As I was developing my photography skills, I started to do some reserach about the astronomy and photography. What I directly saw it was, how to say... incredible.
I found out that the word "astrophotography" existed. At this time, I didn't know that photographing nebulas, galaxies, comets… was feasible with my Canon camera.
Curiously I spend a long time to find information about the beautiful pictures that I saw on internet, without knowing Astrophotography was becoming my biggest passion!
In 2020, I received for my birthday, from my darling and my little brother, my first equatorial mount: the StarAdventurer and my first modified camera. For me it was like something irrational: How I can catch the sky with such a little mount?
My first sessions were so catastrophic… Learning the polar align, balance the setup, focusing, find a target without GoTo, parameter the camera, were all new tasks and obviously I had to practice and keep remaining motivated.
Sometimes, spending a night without catching any light could be frustrating but on the contrary, it was a pleasure to learn and I could not do without it.
It was become an addiction and as soon as I started to get some lights, it was even worse…
Oh sorry, I forgot. My editing skills are inexistent! It's a discipline where I have all to learn!
I don't want to know how many hours I spent reading tutorials and trying editing methods…
I was certain: 6 months after having started to shoot some targets like M42 and NGC7000, I wanted to improve my setup. I did my wishlist for my next equipment and saved money.
The only sad thing is that the mount and my dog will replace my girlfriend under the skies… (bad joke :-D)
After that, all went very fast.
Team Stellae Orients
Thanks to internet, I met people from the same region as mine in France. We exchanged and shared a lot about our session and setups.
One thing leading to another, we met and carried out nomad sessions together. Now, we are a band of friends, and we created a team named "Stellae Orientis Astrophotographie".
We are helping each other to learn and share a lot of editing tips. We also make collabs on the same target.
It is a real pleasure to have the chance to live this passion with another people who are in the same addiction level as mine!
I feel very lucky, and we have a lot of ambitions for the future
My gears
Recently I had 2 different setups.
The main, the one on the picture (the mount was currently sold), is:
Refractor TS 76EDPH with 0.8 reducer (f/4.5)
SkyWatcher EQ35 Pro GoTo equatorial mount piloted via Asiair Plus.
ZWO ASI2600MC Pro OSC cooled camera
For autoguiding, 50 mmKepler scope with ZWO ASI120MM mini.
2 filters: IDAS LPS P3 for RVB, and the Optolong L-eXtreme for H-alpha and Oxygen signal
The second one is:
SkyWatcher StarAdventurer
Canon 60D (modified)
Different lenses like Canon 100mm macro f/2.8, Canon 50mm f1.4.
2 filters: Astronomik Light Pollution EOS Clip and Optolong H-Alpha 7 nm EOS Clip
Pictures with Optolong filters
As I have an OSC cooled camera, I had to choose a filter to catch the nebulosity in H-Alpha and Oxygen bands.
I looked on the possibilities I had, and I easily selected the Optolong L-eXtreme.
After several sessions I'm absolutely satisfied! The signal I can catch in teh H-alpha channel is terrific! I share here some pictures I did with this filter and my main setup.
California Nebula H-Alpha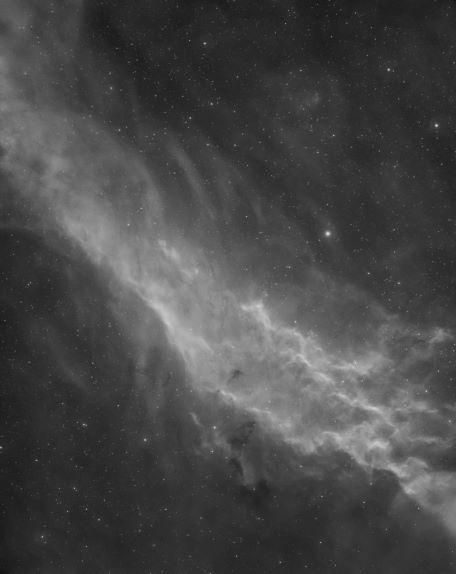 Andromeda Galaxy in HaRVB (Apod GrAG 14.09.2021)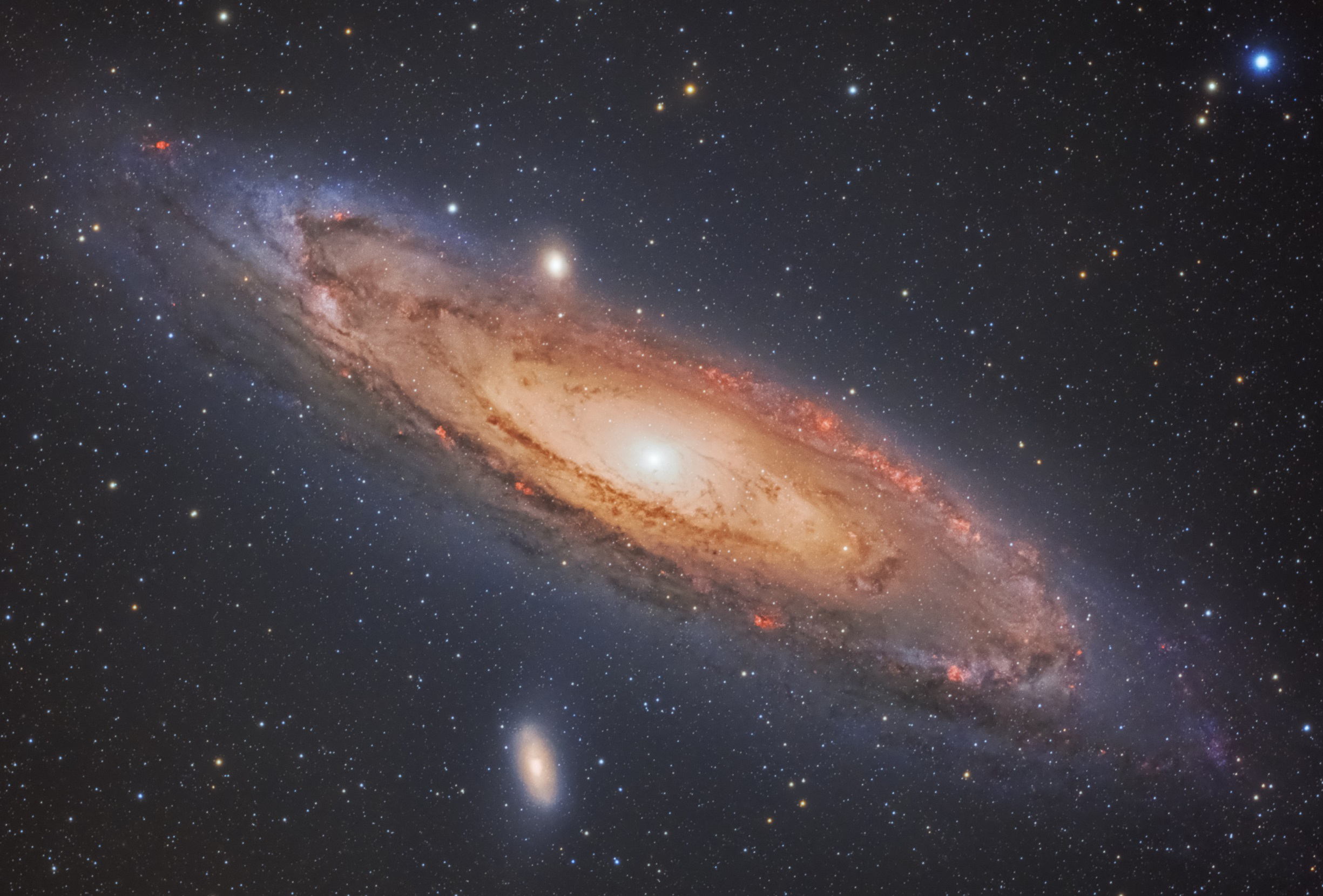 NGC7000 HOO (Apod GrAG 23.03.2022)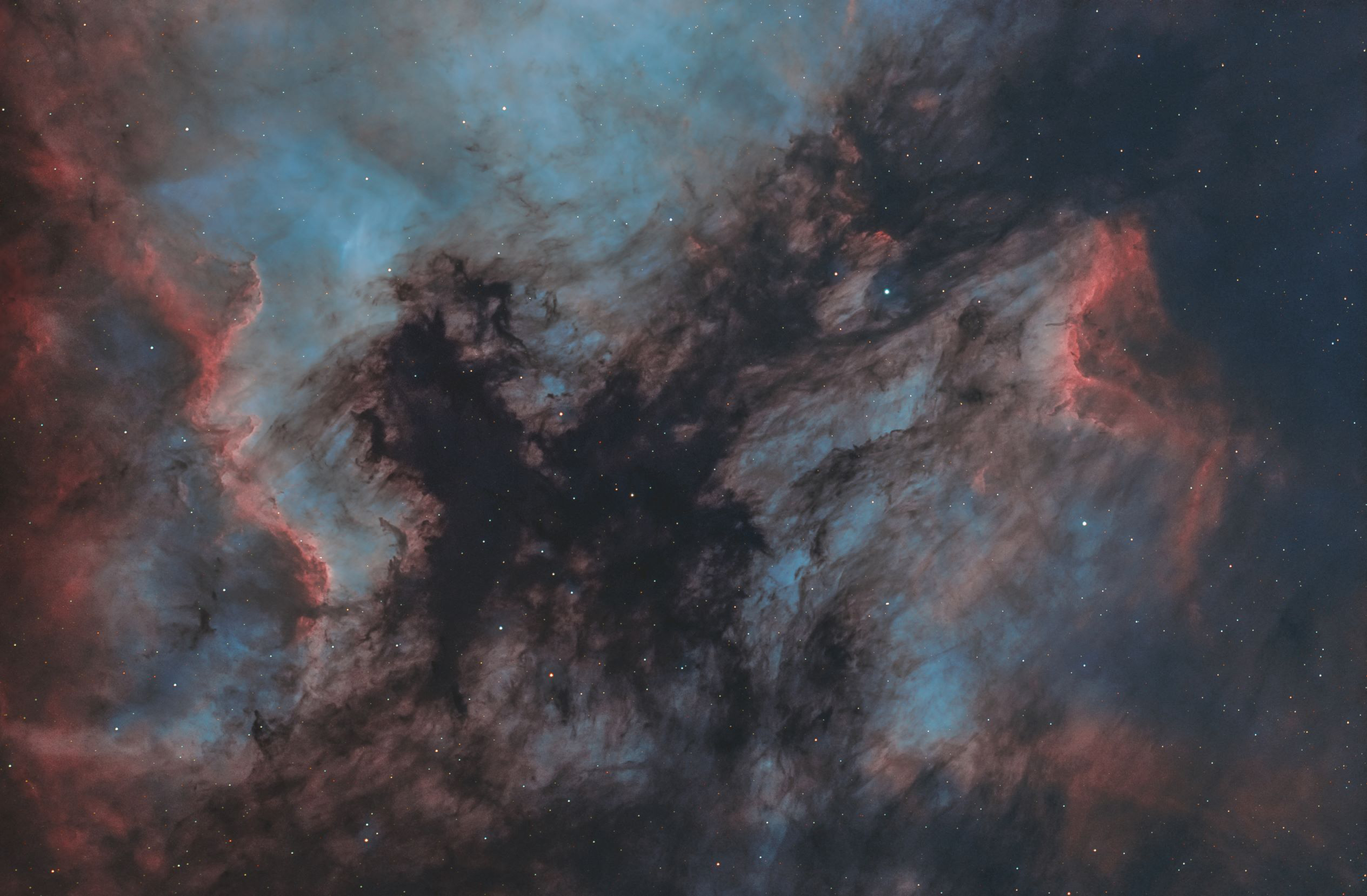 SH2-119 Nebula
(AAPOD2 03.07.2021 and published in the French magazine "L' astronomie" April 2022 edition)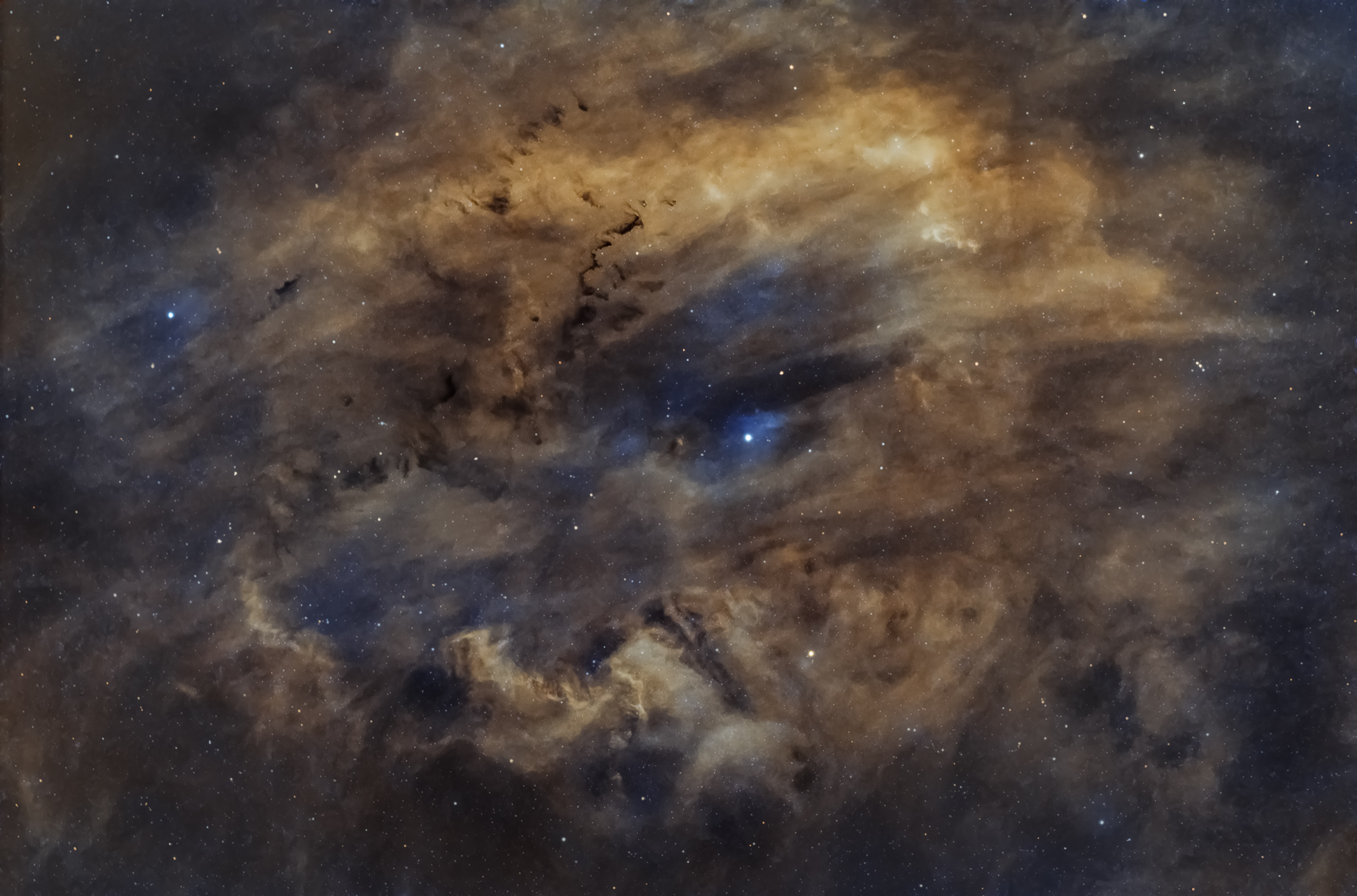 All those images can be founded on better quality on my Astrobin page:
https://www.astrobin.com/users/Nicolaponie/
Mosaid LHaRRHaVB Barnard 33 and M78

What's next?
Obviously, I'll keep learning years and years, I'm quiet novice on the astrophotography so I look forward to continuing.
I bought a new mount EQ6-R Pro which I expect to have middle of May 2022.
And why not the new Optolong's L-Ultimate 3nm filter? ;-)
Keep safe and clear skies!
Kindly regards from France.